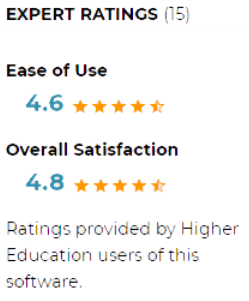 Ratings & Reviews
While other software rating sites pay users for ratings, all ETC ratings are voluntarily provided by verified Higher Education experts. Experts have access to the data and can earn digital badges by participating. Software and professional service listing submissions are reviewed by our Higher Ed community.
Ratings and reviews are designed to provide a real-time snapshot of the use cases and effectiveness of EdTech software and services.
Team
The ETC team has several decades of Higher Education experience, in the classroom, information technology, and student services.